We are sure that many people don't believe in the concept of "soulmates". But we do believe that most of us have once-in-a-lifetime relationships with someone. Just like us, animals need someone or somebody they can trust and they can live with for the rest of their lives. Even when they are unable use human language to communicate with us, some animals are lucky enough to find people who love them so much and are willing to do everything to make them happy and healthy.
In this post, we have gathered 20 photos of human-animal friendships that are so strong no one can break them. These animals found their human soulmate, and they are living comfortably and happily with them. We hope these photos will put a smile on your face and make your day warmer. Scroll down to enjoy for yourself!
1. Love love those fantastic eyebrow whiskers. Stunning little creature.
2. "My girlfriend starts work early so has started replacing herself with her cat so I don't notice her getting up, he doesn't seem to mind."
3. "Our cat never use to snuggle with my wife, and it always disappointed her. Now that she is working from home things have changed and these are the pictures she texts me every day now."
4. They both look so happy! I wish them much joy and many happy years together ❤️
5. If a deer approaches you, why shouldn't you calmly interact with them?
6. "My high-fiving buddy coming to hang out with me after not seeing him for a while"
7. Looking at the clouds with her chicken friend
8. Reunited…A man and his kitty
9. Kitten really loves the baby
10. Big dogs are more lap dogs than small ones.
11. "I'm kind of a big cat deal.."
12. Adoption Day vs. Today
13. "Our oldest daughter and her kitty — 7 years later, they're still the best of friends."
14. What an absolute unit!!! Gorgeous dog ????
15. Big Chuck and his baby brother. It was a long day of second grade and just generally being Chuck.
16. My Husband's Mid-Life Crisis – Quite Possibly the Best Crisis Ever
17. Surrounded by asses
18. "The reason I can't get anything done!"
19. This is why your deliveries are late.
20. Love is warm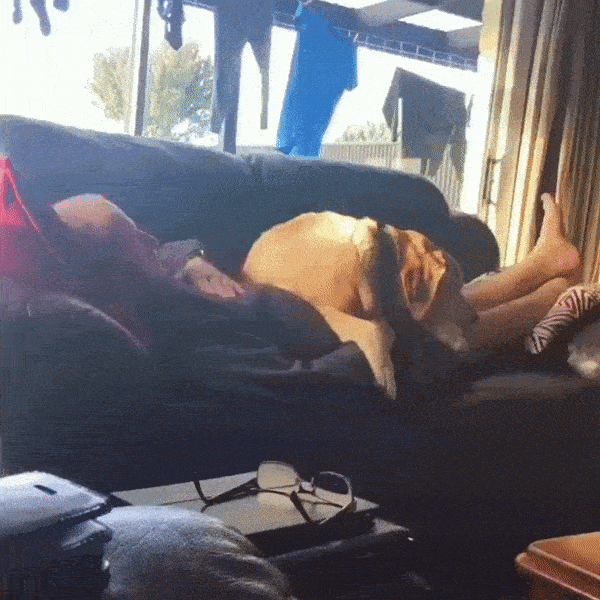 Do you have pets? What have you done to make them happy? Share your stories and photos with us in the comments below! Don't forget to share this post with your friends and family members!