We all know someone who said they hated pets and never wanted to own ones in their house. But when they lived with these animals, everything had changed. They fell in love with pets they never wanted. In fact, you can find them playing with their beloved pets and putting them in their beds to make them feel cozy and warm.
Nothing is fixed forever in this world, even those who don't want to have pets could change their minds and finally love them. Somewhere deep down, we just can't resist cute and sweet faces of pets. Don't believe us? Scroll down to check the photos below for yourself. These photos will prove that everyone loves pets, even those who said that they never wanted to have pets.
1. "No animals in this house!"
2. My dad said that he hated cats.
3. They are best friends.
4. They love sleeping together.
5. He didn't want cat, and look at him now.
6. My girlfriend said that she hated cat.
7. "I don't like dogs. I am just not a dog person."
8.
9. "This is my cat, but now he becomes my dad's cat."
10. "We can only have big dogs."
11. "The only good use for a cat is to make a comfy pair of slippers" -My Dad
12. "Don't touch my son."
13. "Don't move them! They like sleeping on the bed!"
14. Dad is smiling and can hardly breathe with that big cat on his gut. Dad is so happy!
15. "Oh my sweet girl!"
16. "No dogs in the house," my dad once said.
17. "Until then, he didn't want a cat."
18. He didn't want to own a dog.
19. No cats in this house.
20. Smile!!!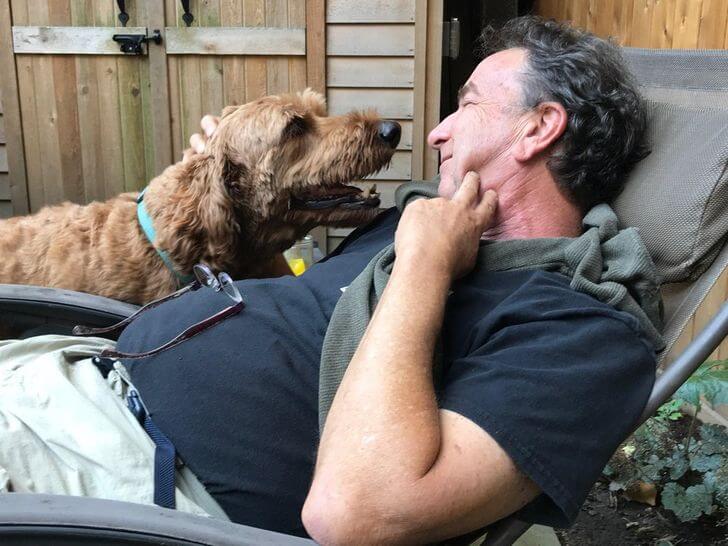 What are your favorite pics? Tell us your thoughts in the comments below! Be sure to share these pics with your friends and family members to make them happy!