Christmas is coming, but instead of looking forward to the holidays, the Licata family was met with an unthinkable tragedy – their beloved dog Piper suddenly went missing. The tragedy happened when April Licata let Piper and her other dog out to 'go potty'. And when she opened the door to let them in, Piper was nowhere to be seen.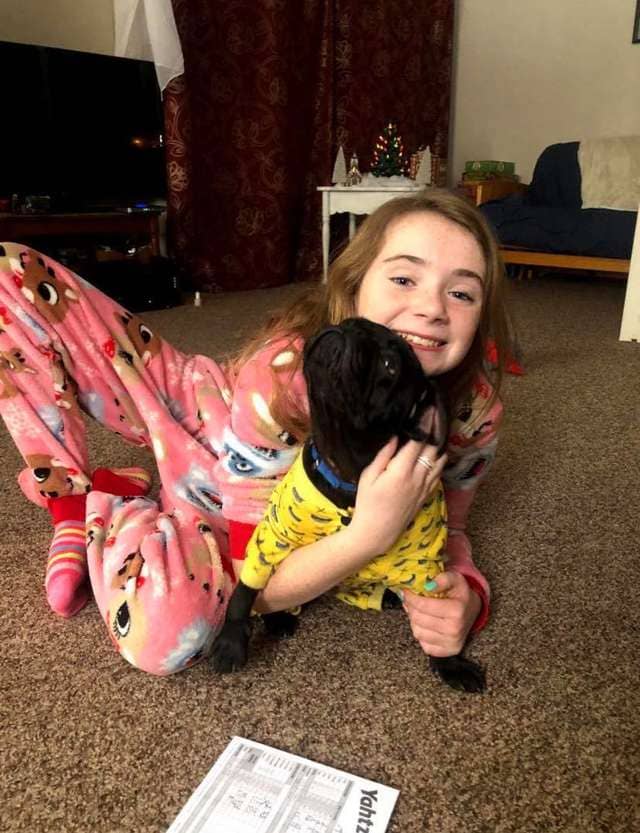 The family searched for her everywhere, posted about her pictures on social media, and reached out to neighbors and community groups. They prayed for Piper's safe return, but after the weeks had gone by without any sign of her, they feared that they would never see her again.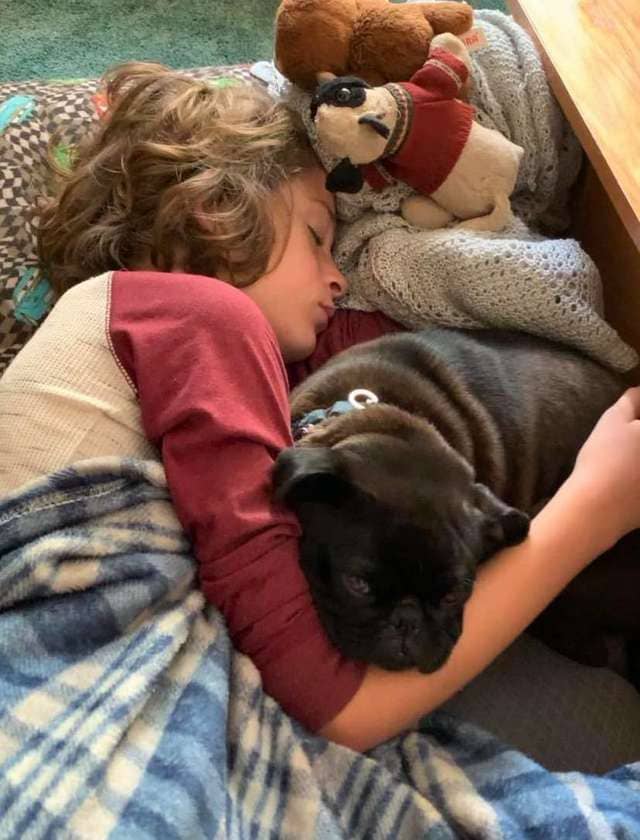 Piper had been given to their son Carter Licata as a 12th birthday gift. The dog loves everyone in her family, but her bond with her brother Carter is special. "It was love at first sight for the two of them," April Licata, Carter's mom, told The Dodo.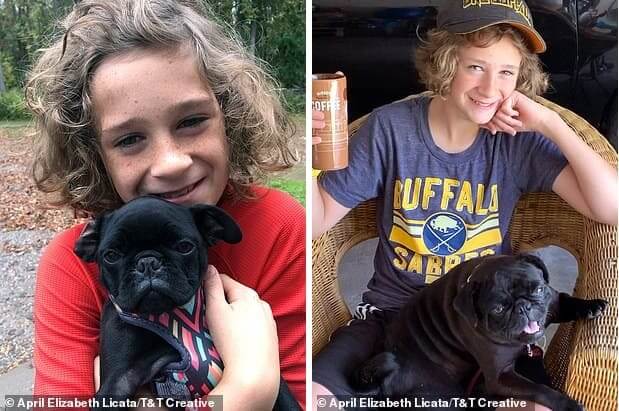 With Piper gone, the family's holiday season was nearly destroyed. The whole family, especially two eldest children, Carter and Natalie, lost the energy to put themselves in Christmas spirit. "We were all sick," Licata said. "The older kids wanted nothing to do with decorating the Christmas tree and it was a very somber Thanksgiving for them."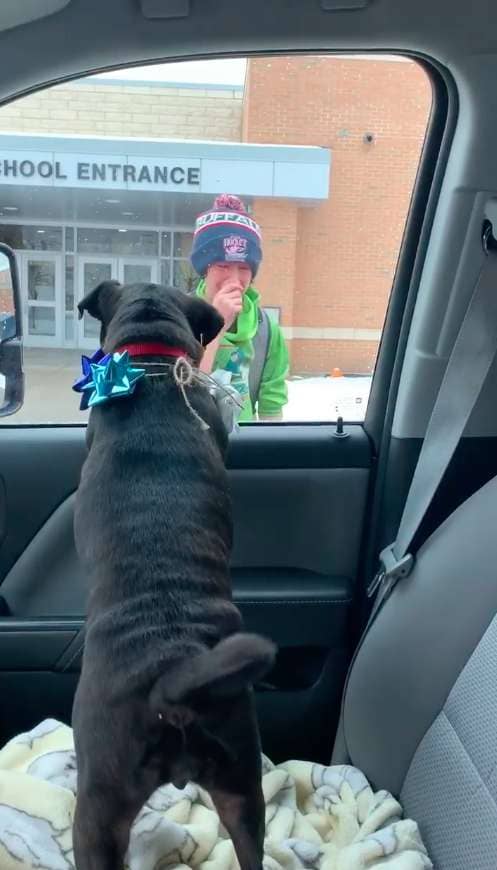 After two weeks, Licata received a Facebook message from the Genesee County Animal Shelter. A person who wanted to remain anonymous had dropped off a dog matching Piper's description at the shelter. "My husband and I were going out to dinner and honestly, there was an outcry of joy in the truck," April recalled. "We were shocked and elated!"
Carter was out of town when they got Piper back, so Licata decided to keep it a secret and planned to make their reunion even more special. She wanted to surprise Carter at school, so she drove to pick him up with Piper riding in the passenger's seat.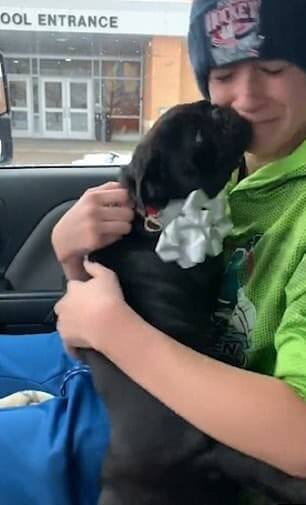 When Carter saw the pug in the front seat of the truck, he couldn't believe what he was seeing. But when he realized that it was really Piper, he immediately broke down in tears. Piper's tail went crazy at the sight of her brother and as soon as he stepped in the truck, she jumped in his arms, showering him with hugs and kisses.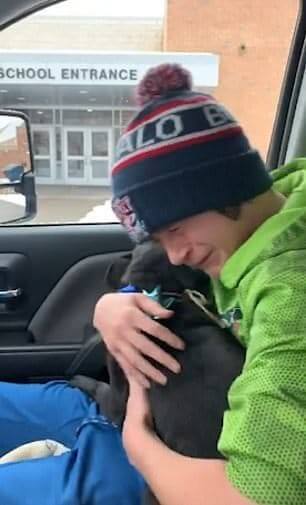 "My son loves his dog so much, was sick while she was gone, and tonight she's sleeping next to him again," April wrote on Facebook. "What a Christmas miracle for our family."
You can watch the heartwarming video here:
I can't even!Edited story for the curious!On November 18, we let our pug, Piper, out to go potty, and she didn't come back when we called her. It had been a long two and a half weeks for my oldest two children, Carter and Natalie, thinking they would never see their puppy again. Piper was a very special gift for Carter's 12th birthday: he had always wanted a black pug since he spent his baby years with another pug he loved very much -Oliver- who had to go live with another family while his baby brother was sick. We posted and shared and talked to neighbors, news venues, and community groups but as the days passed, our hope waned. But then, amazingly we got a message this Monday night that a dog that looked like Piper had been picked up and taken to the animal shelter. I was truly shocked. We had all resigned ourselves to the reality that she prolly wouldn't come back. Lo and behold, it was her! Seeing her little tail wag as she came out from the back of the GeneseeCounty AnimalShelter where she had been so well taken can of, I lost it!! Carter and Natalie were out of town for a few days with their dads family, and so I hoped to make their reunions special. This video is no doubt the embodiment of that! It's so amazing to see the love, and honestly the video says more than any words I could write. My son loves his dog so much, was sick while she was gone, and tonite she's sleeping next to him again. What a Christmas miracle for our family and thank you to everyone who helped bring Piper home ❤️

Posted by April Elizabeth Licata on Thursday, December 5, 2019
Finally, Carter was reunited with his beloved dog. The family couldn't be happier now that Piper has returned just in time for Christmas. What a touching story!
Feel free to share it with your friends and family members to warm their day up