Meet Kirby, an adorable little bulldog pup who admires University of Georgia mascot Uga the bulldog and always wants to meet his idol in the flesh.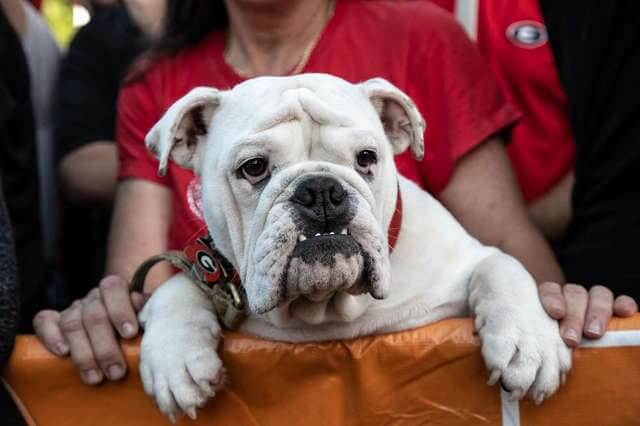 Uga is the official live mascot of the University of Georgia Bulldogs since 1956. Traditionally, the current Uga is present at every Georgia Bulldogs home football game, many away games, and other University-related functions and sports events, and usually wears a spiked collar and red jersey with varsity letter, according to Wikipedia.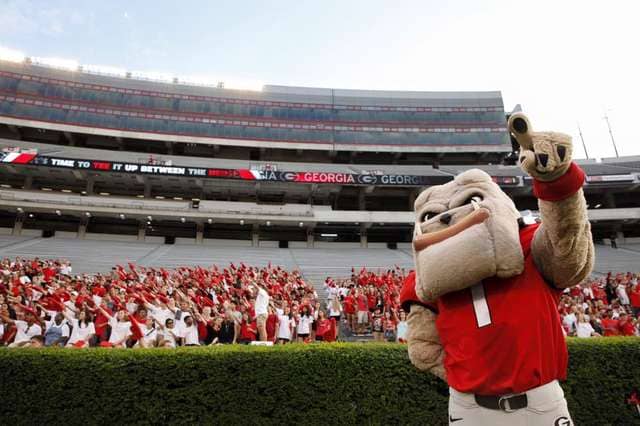 Kirby's owner, Martha Roelkey, is a big fan of the University of Georgia's football team named the Bulldogs. Not surprisingly, Kirby has grown up to be a dyed-in-the-wool fan of the team, too. And of course, the school's official mascot becomes Kirby's idol and holds a special place in his heart.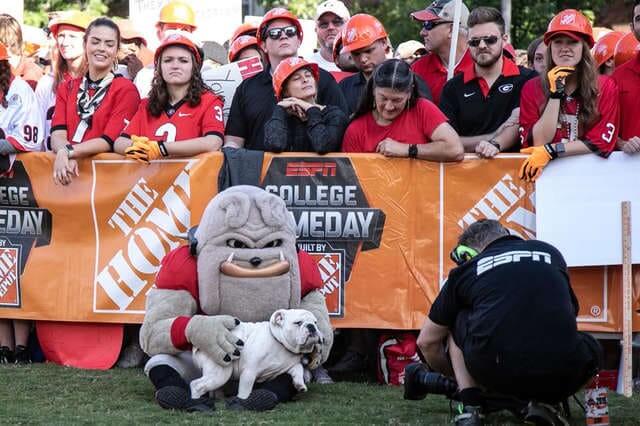 Last weekend, Kirby and his owner were attending a game when the mascot appeared before them in the flesh. Kirby was so excited to meet his idol and quickly ran to embrace him. Finally, his wildest dream just came true, and he was so happy about that.
"He was in heaven," Roelkey told The Dodo. "He just couldn't get enough."
Watch the adorable moment on video:
Hairy Dawg found a friend! Follow Blane Marable Photography for more Game Day photos.

Posted by Blane Marable Photography on Saturday, September 21, 2019
"The dog ran up and just started jumping on him," Blane Marable, the photographer who shot the sweet clip above, told The Dodo. "They played for several minutes. You could see the pup was trying to lick his face underneath the mask. It was quite cute. He thought he was a huge chew toy."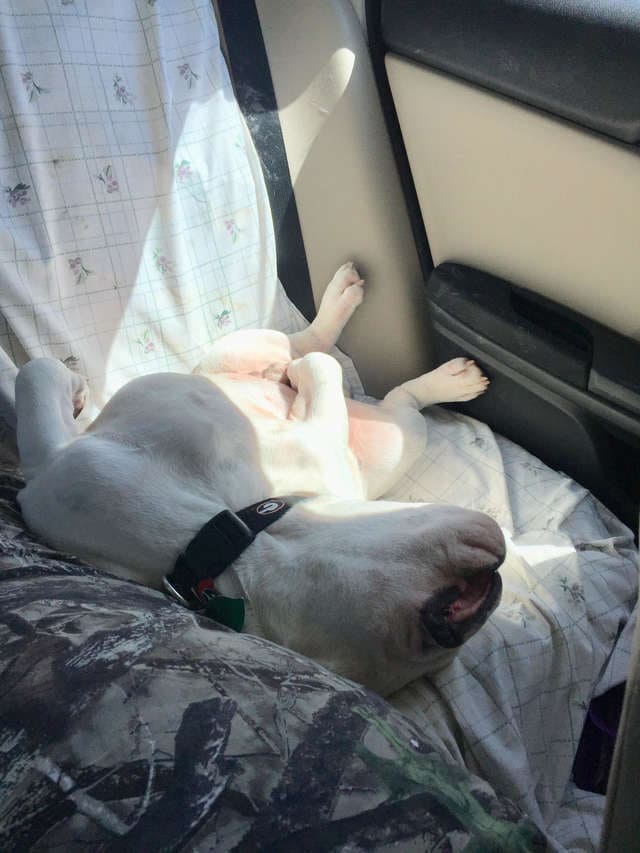 The priceless moment brought a lot of happiness to everyone, and we are sure that Kirby won't soon forget it.
Please share this story with your friends and family members!