We love cats because they do look cute and can be a great source of entertainment. However, our four-legged furry creatures can also bring great anguish, and their mischievous actions can really be a real pain sometimes.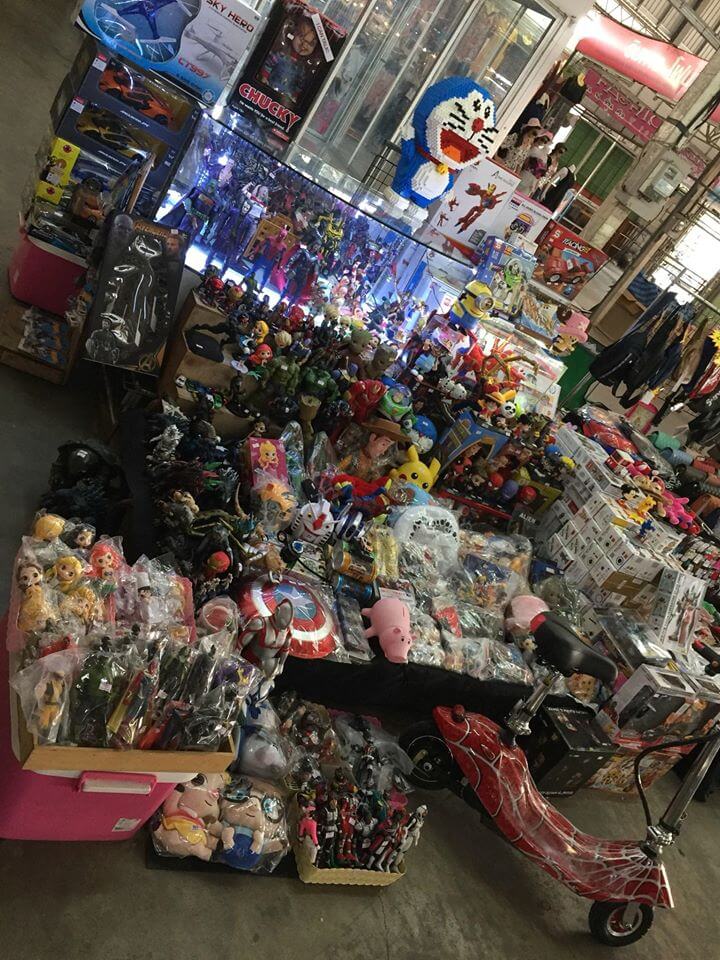 Recently, a Thai toy seller took to Facebook to share the frustrating and funny experience involving his cat and a Doraemon figurine. His cat destroyed a 2,432-piece Doraemon figurine that he spent a week in assembling for a customer, who originally wanted to get it before new year.
'Damn Cat! I spent a total of a week, making this. The customer wants the piece before the new year.' The angered Thai Toy Seller said in a Facebook post.
The man's original Facebook post has gone viral on the social media site with over 70,000 shares and 22,000 comments. Most of them can't stop laughing at the man's situation and the kitty's 'totally not sorry' expression.
Here's the 2432-block Doraemon figurine that the owner spent 7 days building: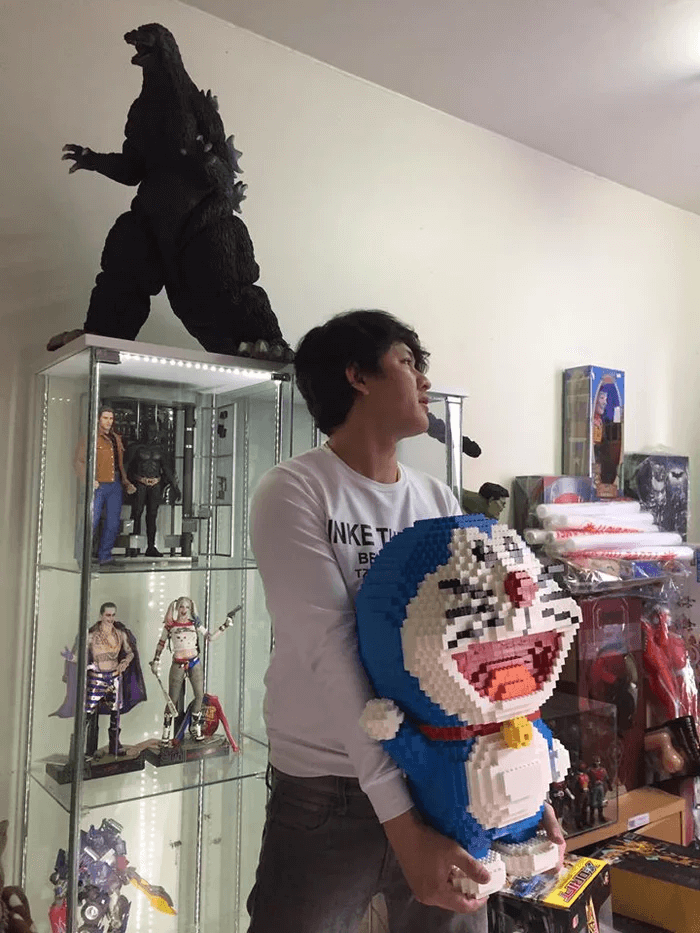 And a closer look at the figurine: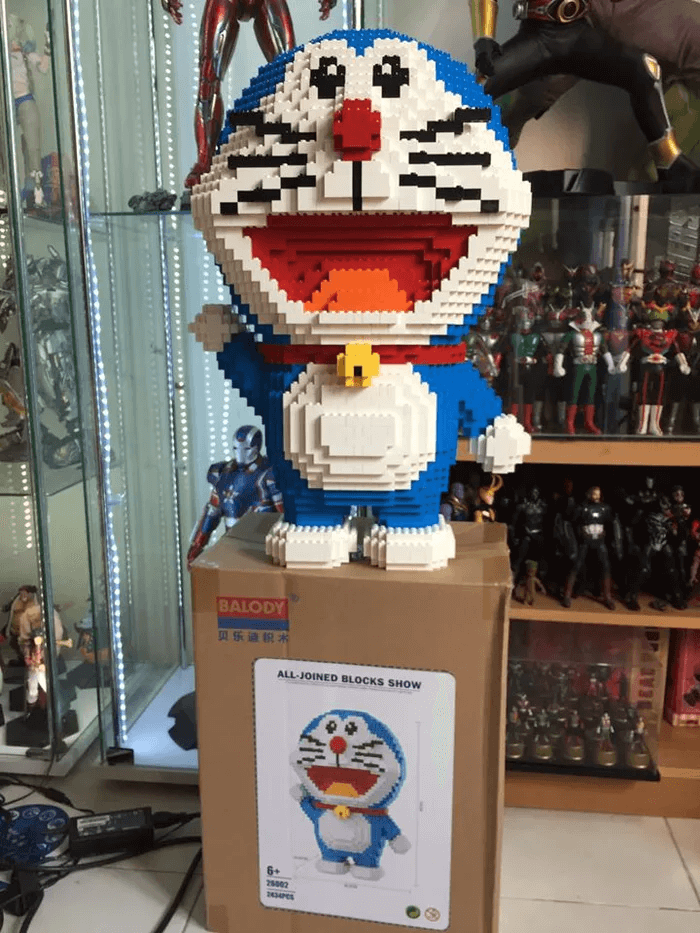 Unfortunately for the toy seller, his cat apparently knocked the figurine over and his efforts.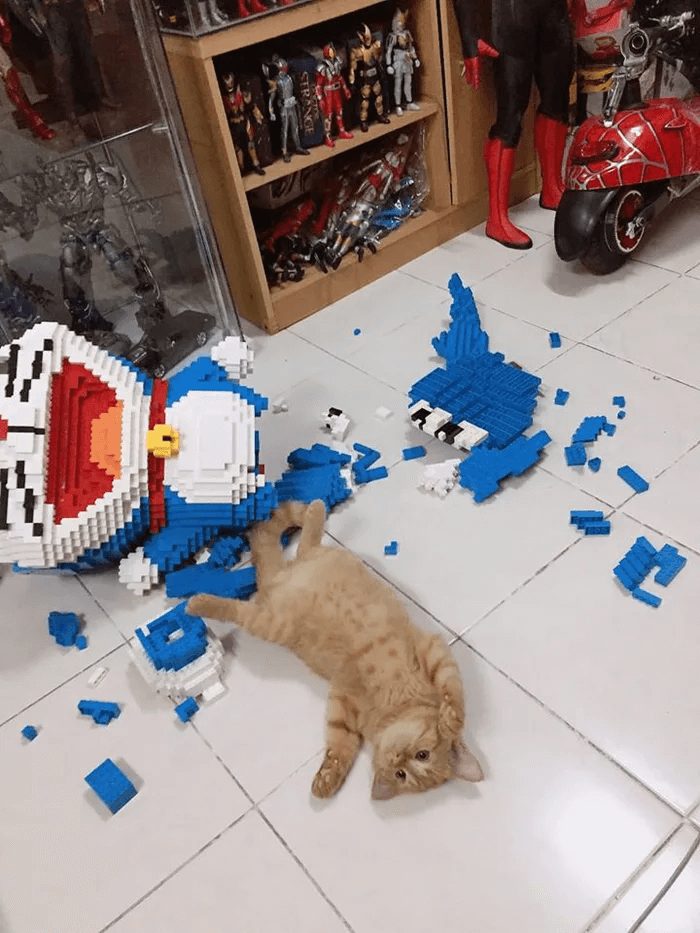 Sorry not sorry. Regret nothing.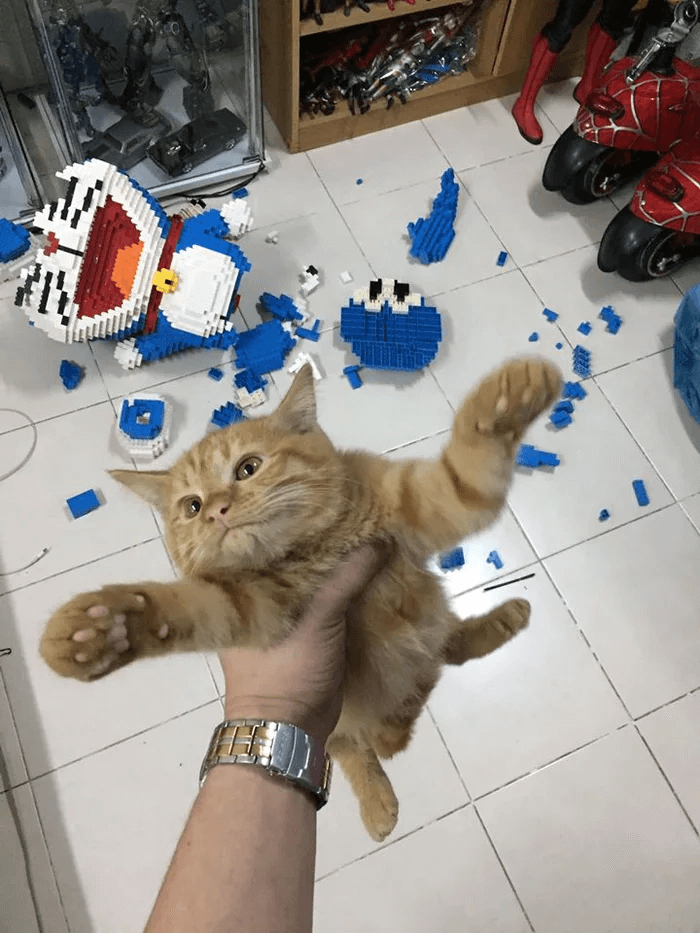 Of course, the man was furious. If this happened to us, we would be, too. He even wrote on his post: "I will kill you!!!"
Thankfully for the cat, he was only joking. He later posted a photo with his cat and said that all was well with them. After all, we still love our naughty cats and forgive them for their mistakes. How can you stay mad at that innocent face?
What do you think about this cat? Please share your thoughts with us in comments below!