In the winter months, providing shelters (and houses) for stray cats is even more important than providing them food. Cold and wet weather can bring with it a number of dangers for our cats. That's why Philip Rogich, a man based in Ogden, Utah decided to make little homes for stray and feral cats.
Philip said that everybody got a cooler in their garage that they're not using. For this reason, he uses these discarded coolers to turn them into dry and warm places so that these stray felines can manage during the cold season in Utah.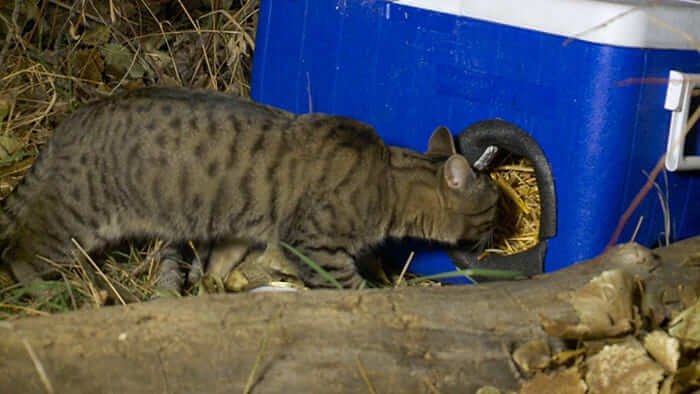 "Normally the cooler keeps things cold. We're going to use it to keep animals warm," Philip said. "I actually have a 6-inch drill bit and then once you drill the hole, you just use some pipe insulation to pad it. This will help cats avoid getting any scrapes from rough edges, " he further explained.
"And then on the inside, you just use a straw, Philip said. "Straw has been used for hundreds of years as bedding for animals and that's because it has the ability to dry out. And there you go! A cat cooler! Two or three cats could fit in a cooler this size!"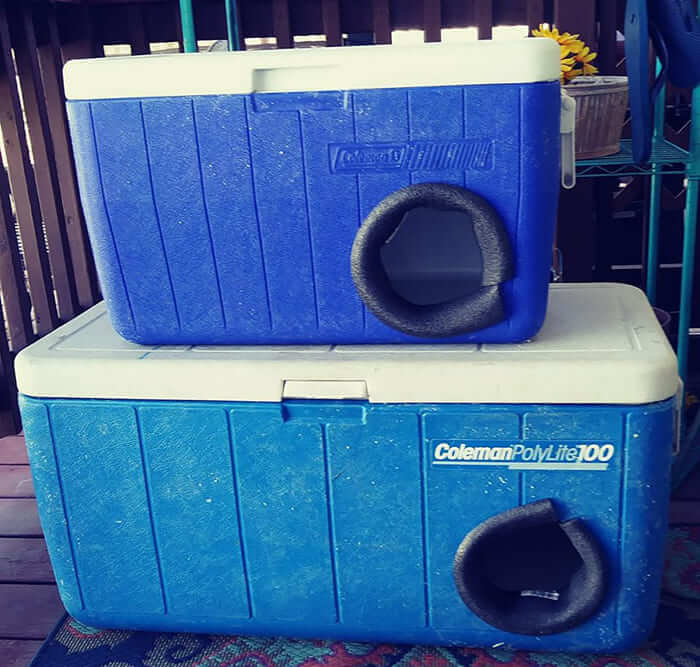 In just a few minutes, Philip can transform discarded coolers that would have ended up in a landfill into cozy and warm shelters so felines can stay warm and safe in the brutal Utah winter. He spends about five minutes on each cooler and builds them inexpensively with a little bit of hard work.
Philip has already created a number of shelters and spread them around his community. This entire project is more of a passion for Philip, but he considers this to be more than a project, it's a humanitarian act. He wants to show that innovation and kindness when combined can work out a magical combo that helps those in need, human or animal.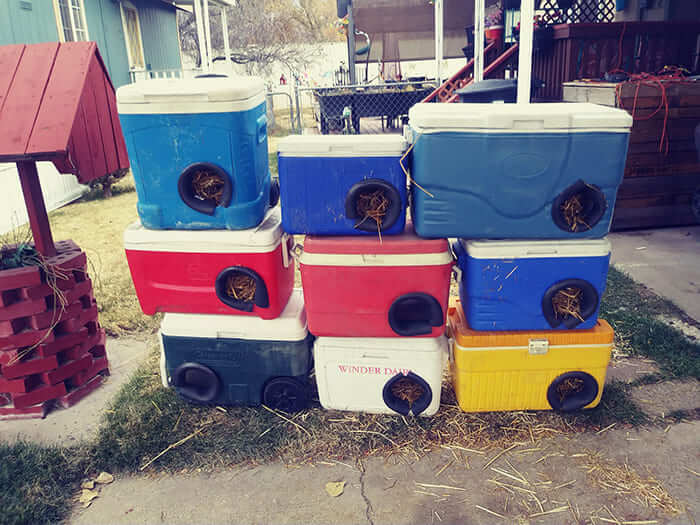 "[Feral cats] just disappear, get overlooked," he said. "They get cold in the wintertime too. They're living creatures… to me, living creatures, they deserve to have their basic needs met."
Philip plans on making these feral cat coolers throughout the winter and in the next years. If you would like to donate supplies, or even learn how to make some shelters yourself, you can contact Philip on Facebook.