If you need a change in life, there's no better way to bring some change into your life than a new hairdo. And of course, our beloved canine friends are no exception.
A new haircut is the perfect way to bring as little or as much change into your pet's life. Giving your pup a proper trim can freshen up their look and help them strut into the season with new style. But sometimes, it can even make them look like a brand new person, and the result of trimming can be hilarious.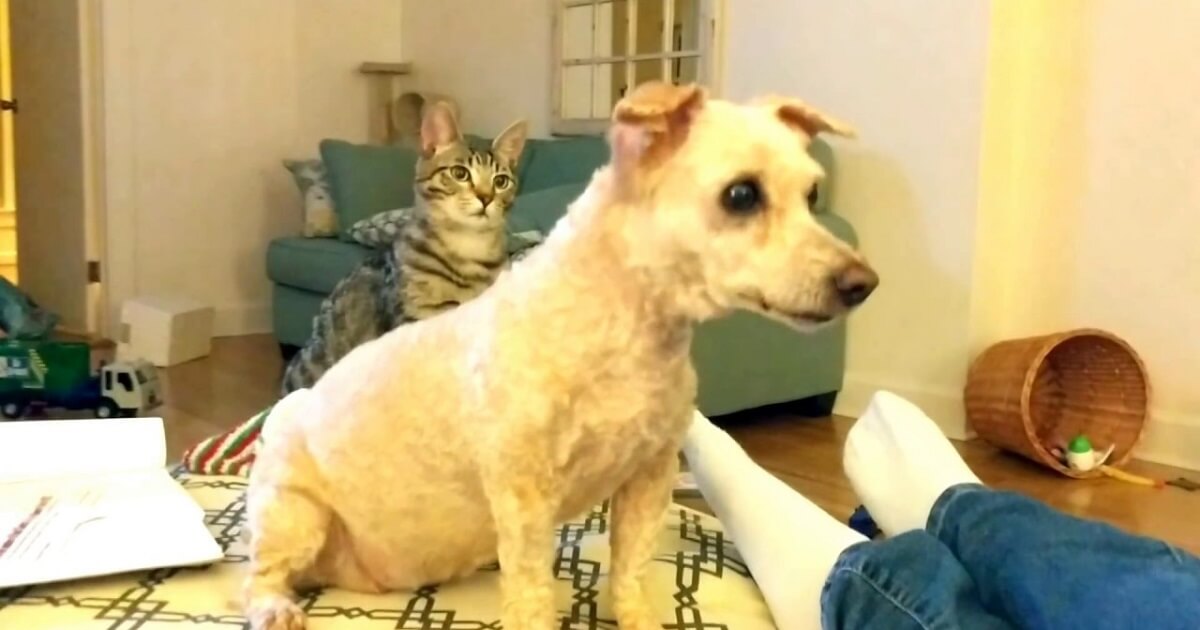 In the hilarious clip below, you'll see a tabby cat looking quite mystified when her dog friend comes home with a short summer haircut. The cat seems to be confused before the pup's strange appearance.
An Imgur user, owner of two animals, posted the video with caption: "Gave our poodle her summer haircut and broke our cat." According to the owners, the 6-month-old cat had his little mind blown after they gave their Toy Poodle a new haircut.
Watch the video of confused kitty after seeing her friend:
Apparently, this silly cat didn't know what the pup looked like under all those curls. However, nobody can deny her expressions are priceless. We are happy to know that the kitten grew back and realized her friend immediately.
If you love this video, please share it with your friends to brighten up their day. Feel free to share your thoughts with us in comments below!