Hurricane Dorian lashed the northern Bahamas for two days, causing catastrophic damage in The Abacos and Grand Bahama. The official death toll has climbed to 20, roads and airports are washed out, neighborhoods are smashed and flooded, and thousands of homes are damaged or destroyed. Many people were forced to leave their home as the floodwaters continued to rise.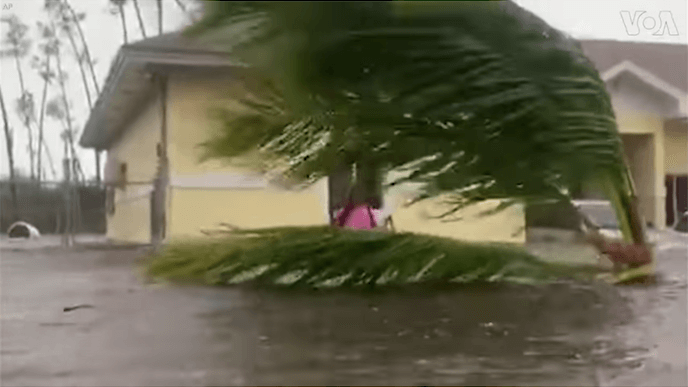 Amid the human suffering and loss that these natural disasters cause, animals are often forgotten and abandoned. However, a Bahamian journalist assisting the Associated Press, Tim Aylen, and his family refused to leave their dogs behind and risked their own lives to save these members.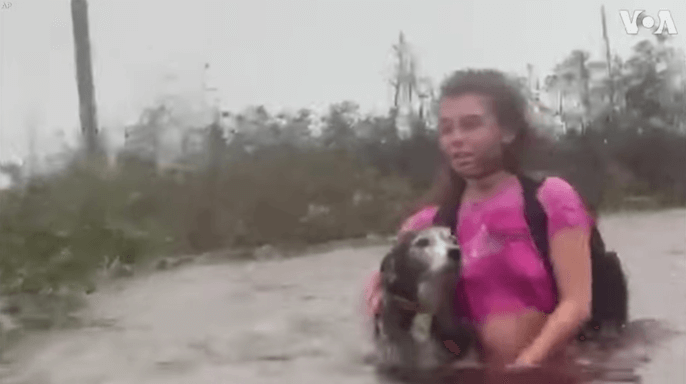 Aylen, his 21-year-old daughter Julia Aylen and 17-year-old son Matthew Aylen, along with their three dogs, had to abandon their home to move into higher ground. Although they were exhausted, they still tried to wade through chest-level flood waters to rescue their three dogs from flooding and take them to their safe place.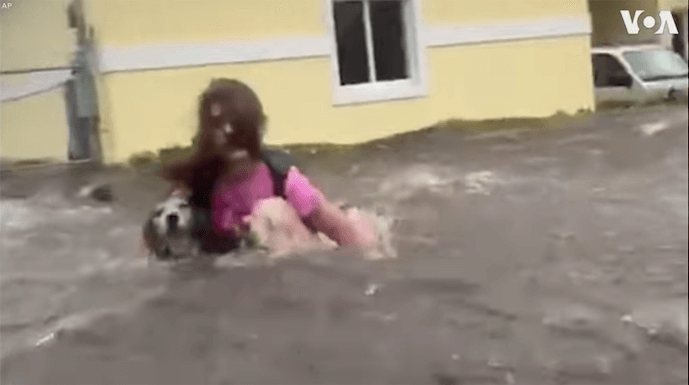 After the video was shared on social media, it has gone viral and people are applauding their heroic efforts to save their beloved members.
Watch the video here!
If you love this video, please share with your friends and family members!