Three years ago, Kira Pierson adopted a cat named Marcus from Animal Friends Humane Society in Hamilton, Ohio, and ever since then they have become best friends.
"He has completely changed my life," Pierson told The Dodo. "I never had a pet before him and he's made me into an animal lover."
Marcus is a curious and playful cat, so Pierson's everyday becomes an amazing adventure. The cat is so mischievous and stubborn that he never lets anyone stop him from doing his favorite things.
"He's super playful but is very particular on when he wants to play," Pierson said. "When he doesn't want to play he'll walk away and lay down across the room from me."
The feisty cat loves looking out the window, sleeping, eating, and being outside. To satisfy his love of the outdoors, his mom got him a harness and leash so he could take occasional walks.
He also has his own little catio where he can safely spend time enjoying the great outdoors. However, for Marcus it's never enough, and he's always looking for ways to have more time outside.
One day Pierson decided to paint her front door, so she closed the door, let Marcus inside, and went outside to get the job done.
Marcus hated being left inside when his mom was out, so he found a way to let his mom know exactly how he felt when she went outside without him.
"I was outside painting for about 10 minutes before I noticed him," Pierson said.
"My boy Marcus is NOT happy that he's not allowed outside ???? he has a catio where he can go outside safely but he's always asking for more," Pierson wrote on Facebook with photos of her annoyed cat.
Pierson couldn't help but laugh when she saw her peeved cat glaring at her through the blinds. He stared aggressively at her, hoping that she would open the door and let him out – but of course, it didn't work.
"He stayed in the window for about three minutes before he decided that he had better things to do," Pierson said.
Eventually Marcus left the window. But we are sure that it doesn't mean he stops trying to find a way to get what he wants.
Marcus has gone viral and people cannot get enough of his cute grumpy face. One user commented, "Looks at that stink eye!! LOL." Another wrote, "Sleep with one eye open tonight lol."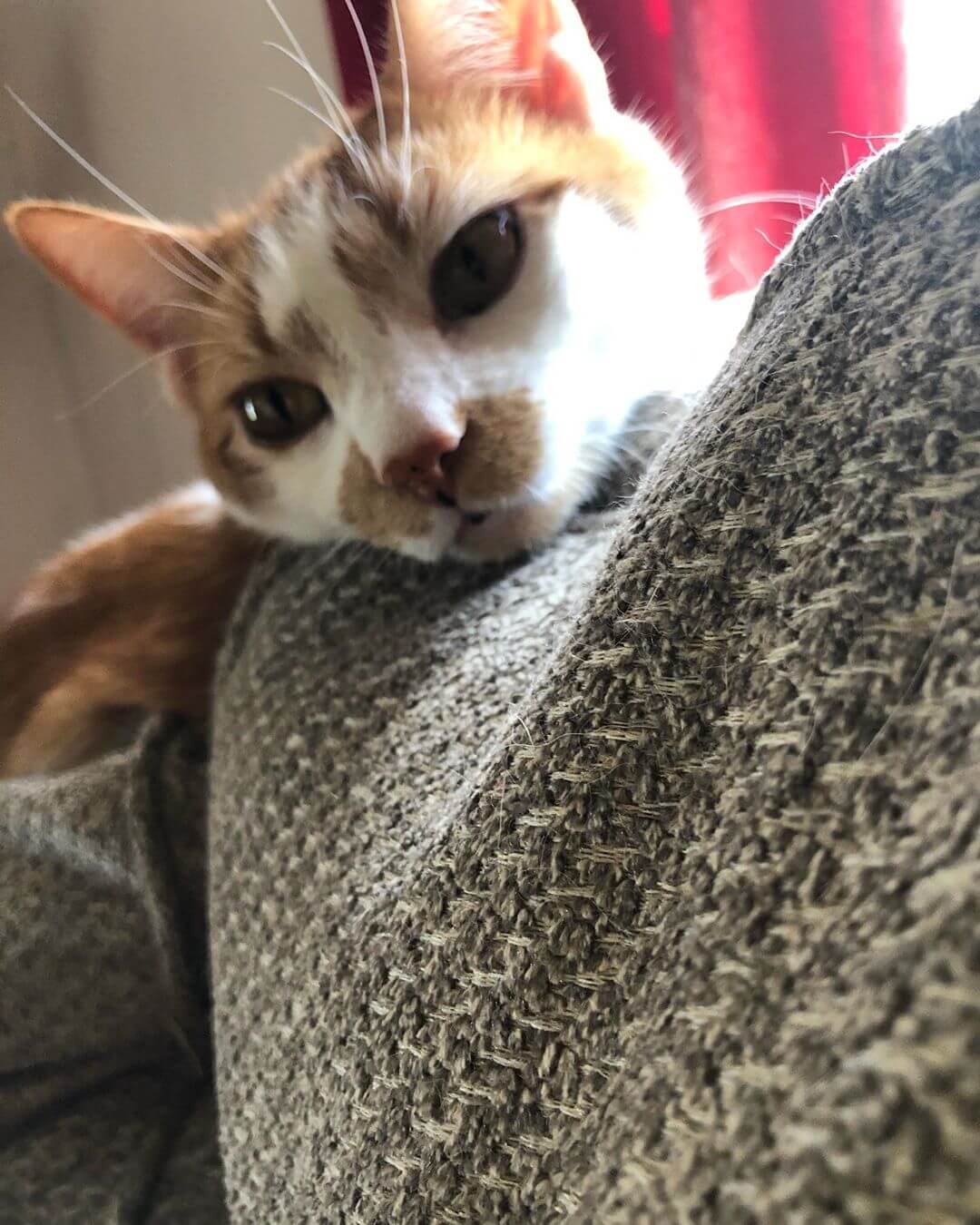 Cats may be stubborn and naughty, but life would be so boring without them. If you love Marcus, you can follow him on Instagram to update his daily life along with his five rescue sibling,
Love this post? Be sure to share it with all your friends and family members!