If you share your life with cats, you'll quickly find out that you are being dominated by them. Our feline friends turn out to be the representatives of naughtiness and domination. In most cases, cats believe they are our owners and the true kings of the world. They don't listen to our commands and even can make us do whatever they want. They destroy everything in the house, steal the food, and bring chaos into our lives. However, no matter how bad and mischievous our furry friends are, they always boost our mood and make us happy with a sweet purr at any moment.
Here are 21 spoiled cats who think they're in charge of us, our lives, and even the whole world. These cats may not know how good they are living, but they know who is the boss in the house. Scroll down to check for yourself!
1. When the queen demands to play with the ceiling dangles, she gets to play with the ceiling dangles.
2. "I stopped petting her and this is what I got."
3. Mom: "So don't tell dad… but [stage whisper] this pillow for Bob was €70…"
4. "DIY'ed a tower for my cats from Amazon boxes. I think they enjoy it!"
5. "Spoiled cat doesn't leave me alone until I put on her show. She really loves bird and fish shows on YouTube."
6. "Have you ever seen a more spoiled cat? We just moved into our new place and he has more toys than we have furniture."
7. Breakfast in bed for the master of the house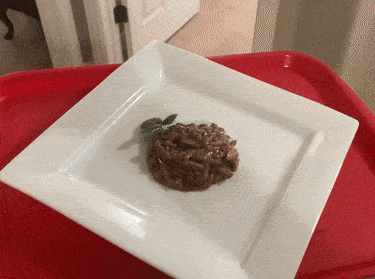 8. "Wife says the cat is spoiled. I have no idea what she's talking about."
9. "It's my birthday, but my gift was for my cats. Spoiled creatures."
10. "She likes to watch the garbage men, but can't see out by herself."