Like people, cats can become jealous when they feel they're being excluded, their environment has changed suddenly or someone has got something that they want, and they think that person does not deserve it. At that time, these cats often crave attention, and sometimes they don't shy to show their unhappy and annoyed feeling.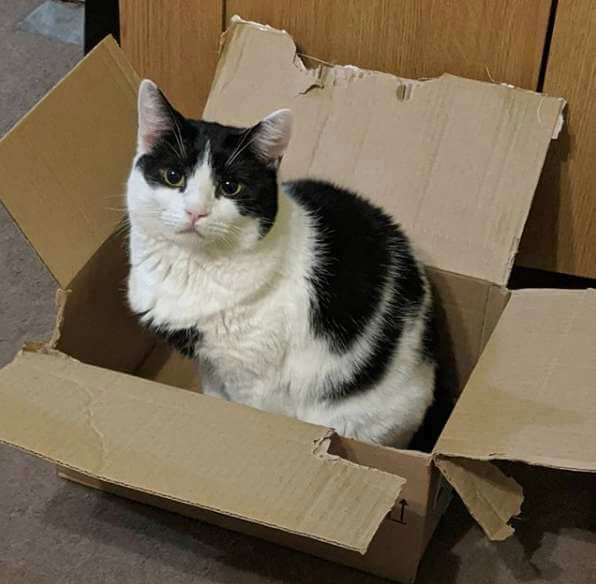 That was the reaction of one cute cat named Cloppy when she discovered that her owner had been given and was now using the gift that she wanted most: a box. Cloppy wondered how her human could get that perfect gift. "She fits? She sits?! How dare she."
Everything began when Tracy King came to her sister's house to help wrap up some gifts for shipping. One of the boxes they had on hand was particularly big, so King thought it would be funny to have her sister sit inside and take a photo for Christmas. Well, it was at that moment that Cloppy came in.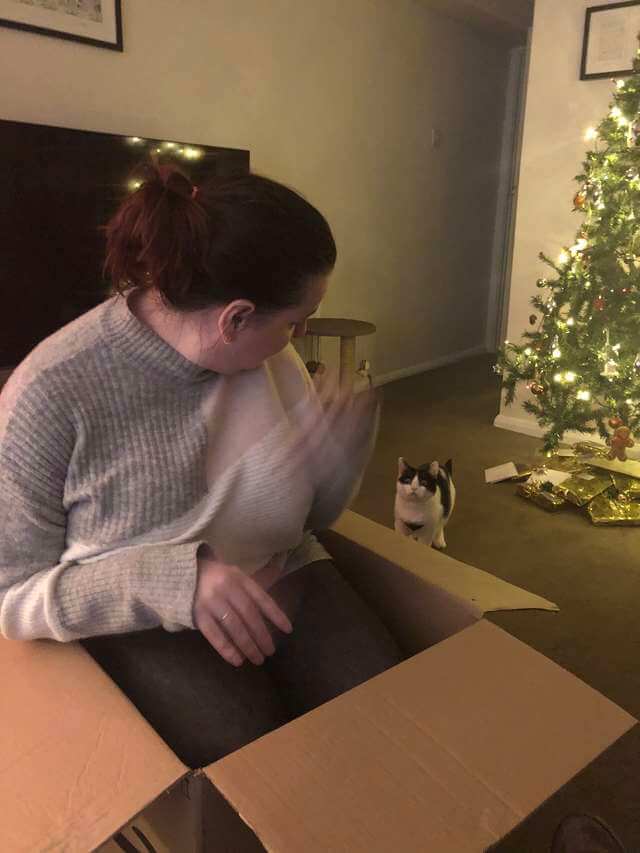 "Cloppy was just entering the room and her little face fell," King told The Dodo. "I was laughing so hard I nearly didn't manage to get a photo. She looked so shook."
And thankfully, that didn't last long. Cloppy finally knew that it was a misunderstanding, King and her sister were just kidding around.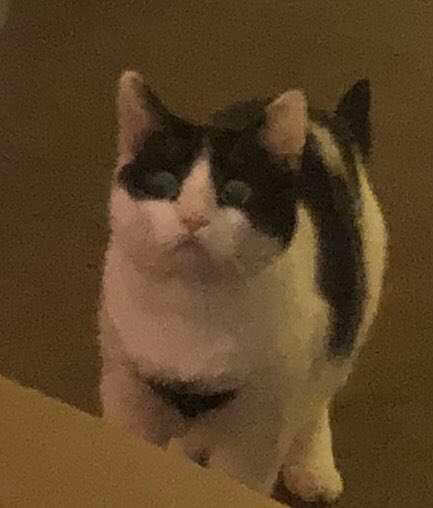 "It had a happy ending," King said. "My sister lifted her inside the box and now she owns it." Everybody knows boxes are Cloppy's thing. "She was very happy at being put in the box," King said. "She started purring."
Do you love Cloppy? Please share this post with your friends and family members and don't forget to let us know your thoughts in comments below!