This is George, the 8-month-old Exotic Shorthair cat who likes to stand on his two back legs and judges everyone like a human. He has had this strange behavior since he was just six-week-old, and he can stand on his hind legs for around 20 seconds.
George's owner, Andrew, was surprised to see his cat standing like a person, so he decided to post some adorable photos of George on Reddit, where he wrote, "he is the sweetest cat I've ever known. Really bizarre, but sweet."
The photos quickly went viral and people went wild for him. For this reason, Andrew created an Instagram account and a Facebook page to share George's cute moments in daily life with people around the world. Everyone loves him so much that he has over 57,000 followers on Instagram and more than 13,000 likes on his Facebook page.
Although George is pretty popular, he never seems to look that happy about it. He's a demanding cat, and he often stares at his owners with deep disgust across his grumpy face.
According to his owner he isn't in any pain when he stands, and he does it when he hears something and wants to check out what the heck it was. It looks like he intends to one day become a real person and take over the world.
For now, lets just enjoy how adorable George looks standing like that. Scroll down to check out some pics of him. It's too adorable to miss!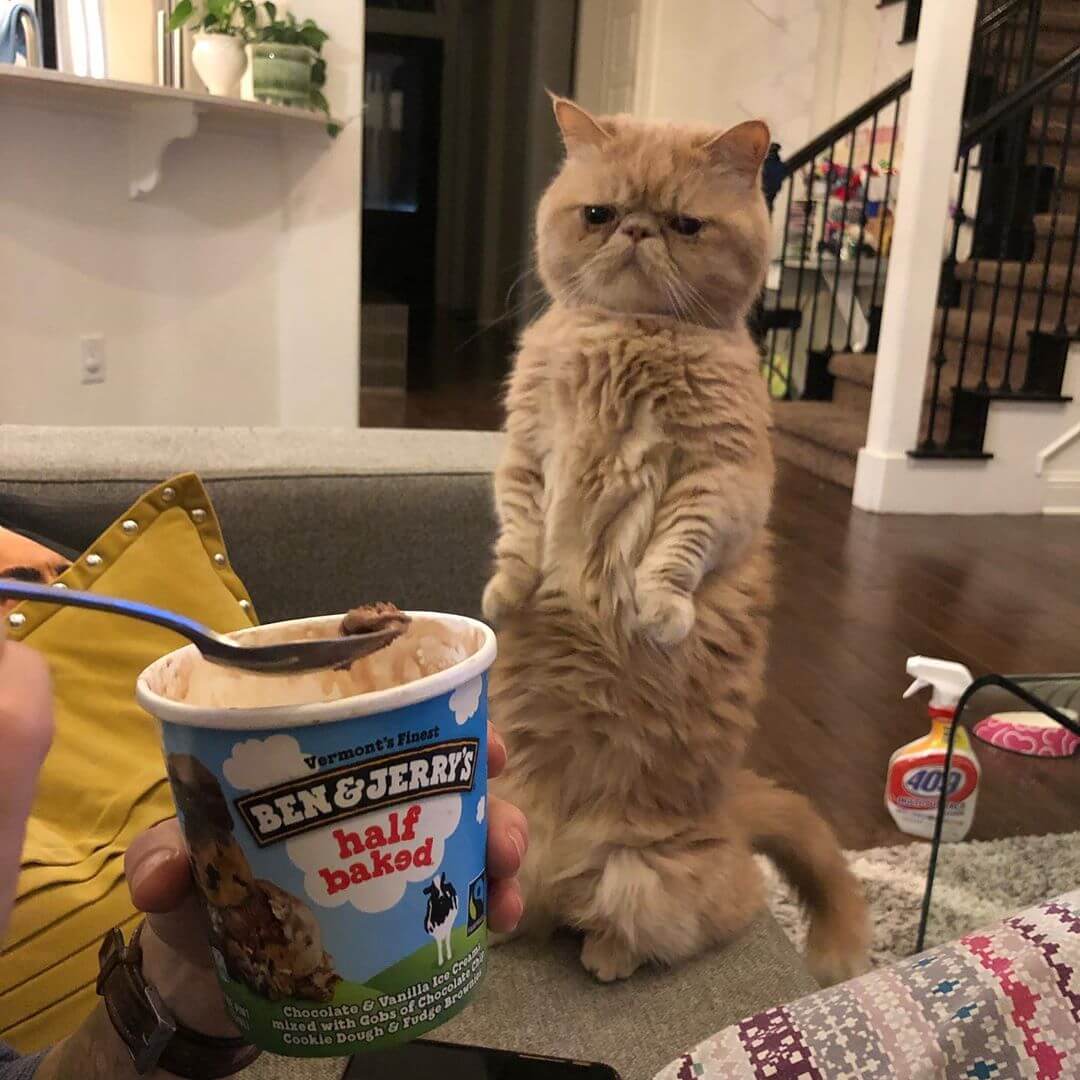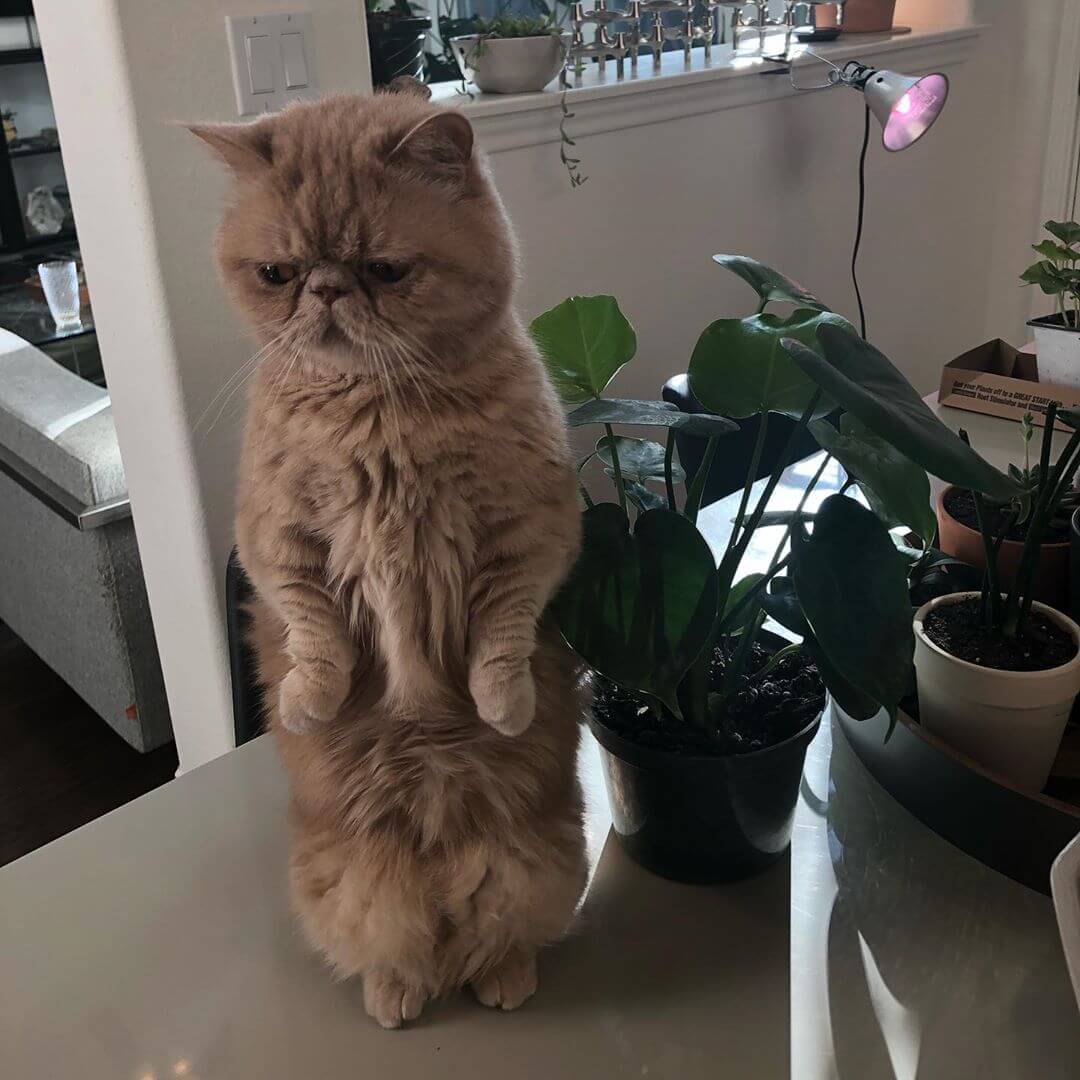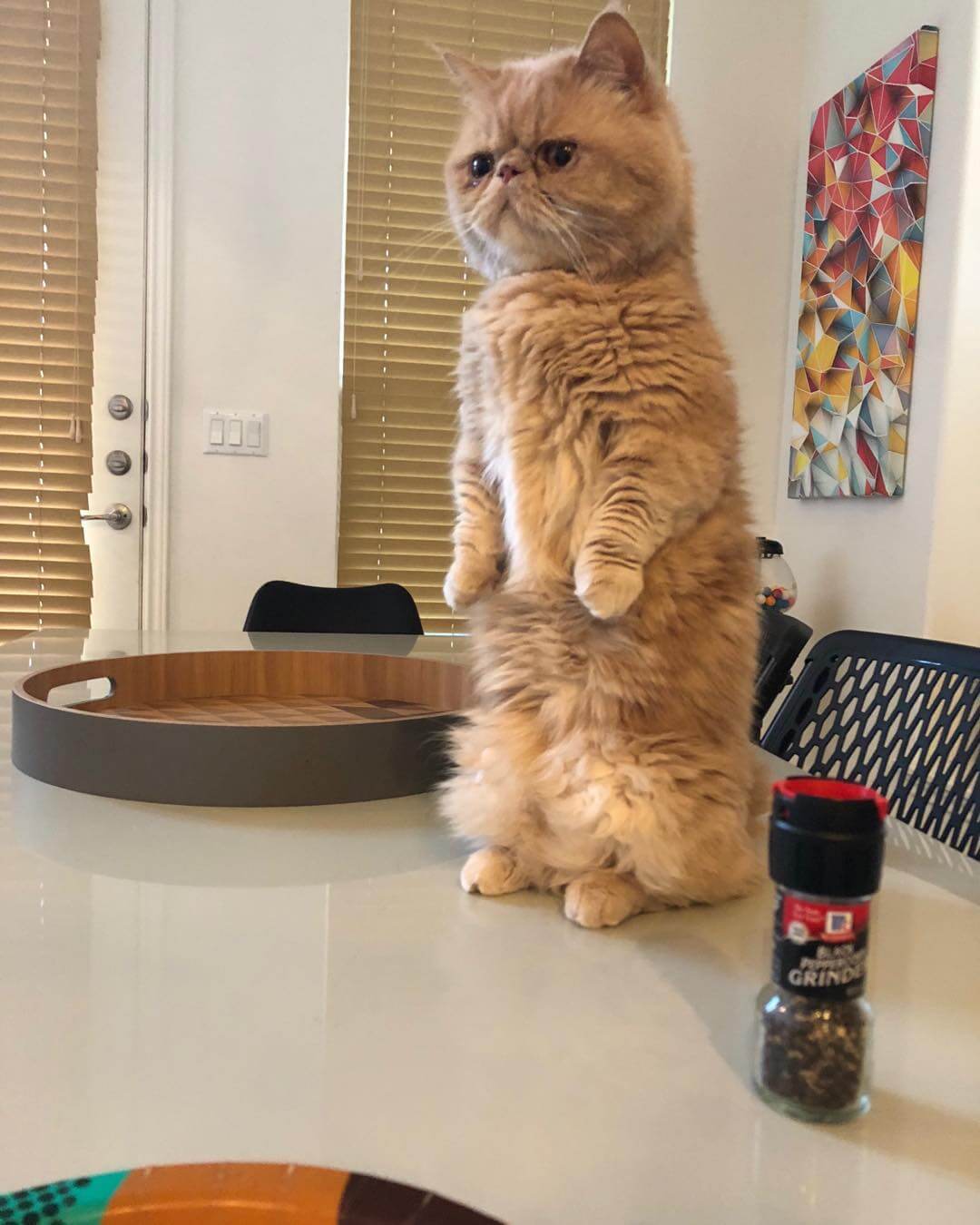 If you love George and want to see more his photos, you can follow him on Instagram or Facebook page.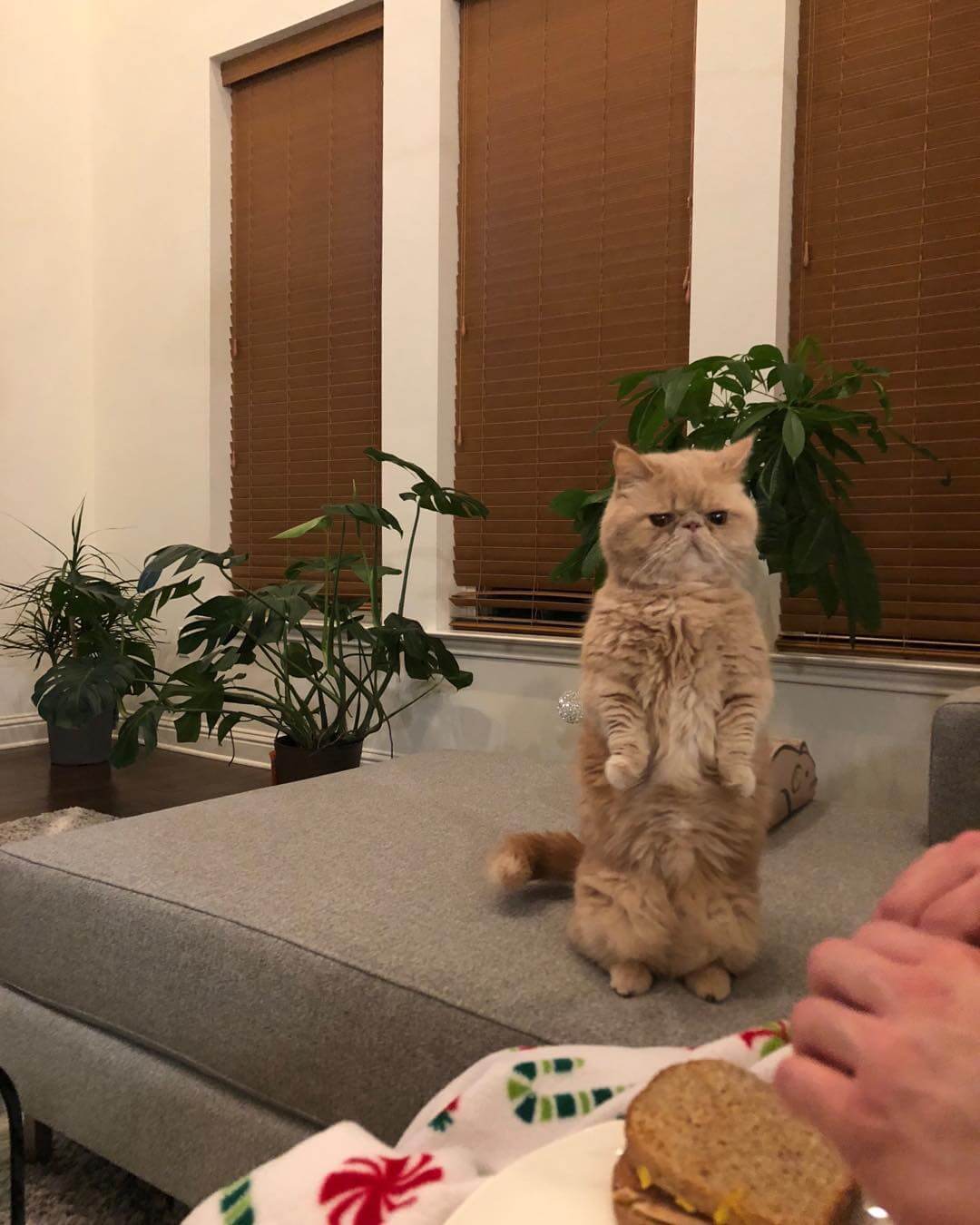 Have you ever seen a cat who likes to stand on two legs like a human? Feel free to share this post with your friends and don't forget to let us know your thoughts in comments below!