Officer Marcus Montgomery met the pup when he arrived at Panhandle Animal Welfare Society shelter in Florida to deal with a situation involving an employee. The tiny pup has instantly stolen Montgomery's heart when he laid eyes on him.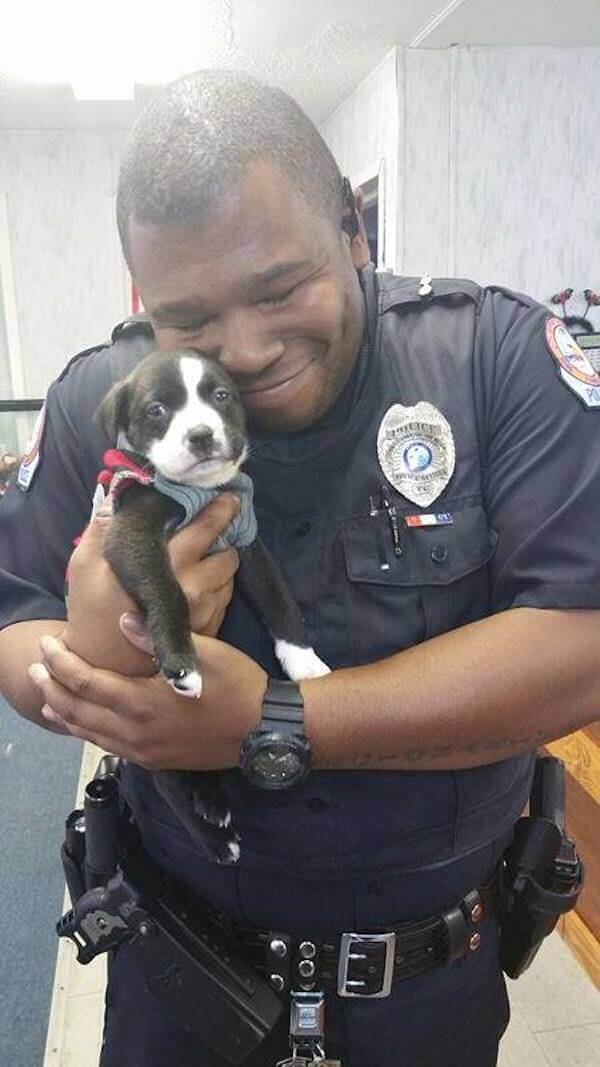 Montgomery knew that Vader needed a baby brother. Vader is a 4-year-old Pit Bull Terrier, who was adopted by him from Panhandle Animal Welfare Society shelter. So, the police officer couldn't resist the pup and wanted to adopt him.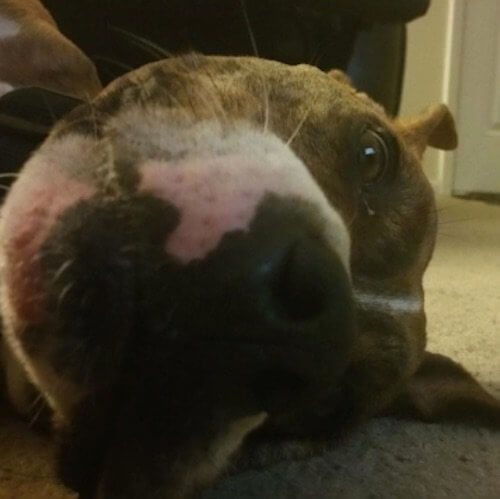 "She brings me this 'lil guy, chill, no whining, no barking, just chill," wrote Officer Montgomery on Imgur. According to staffs at the shelter, the pup and 9 other puppies were abandoned in a box and set behind the shelter overnight. But thankfully, the staffs found them and took them in.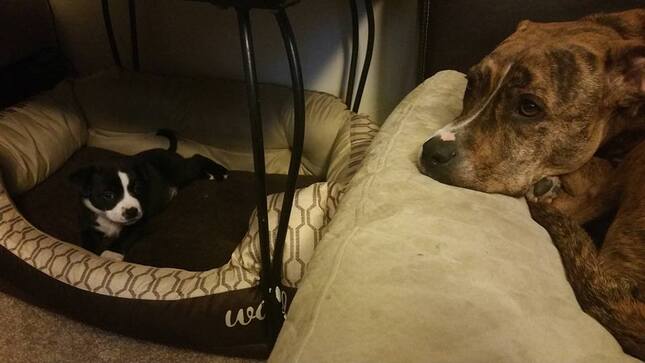 After speaking with the staff to see what would go into caring for the dog, he talked with his girlfriend, and she immediately fell in love with the pup. They decided to adopt him into their family and named him Kylo. We are happy to know that Kylo finally found his forever home that he deserves.
Officer Montgomery hopes that Kylo's story will teach people to give abandoned dogs from shelters a new lease on life.
What do you think about this story? Let us know your thoughts in comments below! Please share this post with your friends and family members to brighten up their day!