We are sure that you have had the days when nothing comes together the way you'd like. Lousy days happen to all of us. Even the most optimistic, joyful people have a bad day. For this reason, when a gloomy day happens to you, don't let it make you feel like you have a bad life. There are many ways to help you deal with sadness and bad days, but there is one great method that can boost your mood immediately: cats, especially if they are babies.
We can't get rid of your bad days, but we do have some sweet and cute photos for improving your mood and making your day brighter. If you don't believe us, scroll down to check for yourself! Enjoy!
1. Illegally smol and exhausted
2. "Are the pillows huge or is my kitty just smol?"
3. "Omg ???? this smol criminal should be held in my arms as he stole my heart.????????"
4. Criminal void attempting to evade arrest by hiding behind boot!
5. Periwinkle
6. His blue eyes and the black splotch on his nose are everything ????❤️
7. She's already doing the cat walk.
8. The best spot to take a nap!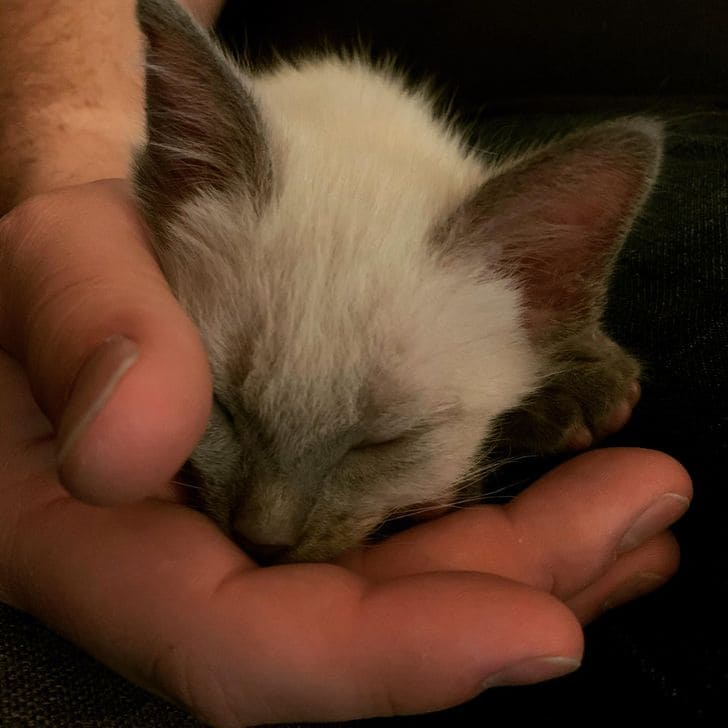 9. Hands up dont shoot. The tiny criminal surrenders
10. Look at those eyes! What a pretty, lil ball of fluff!
11. He looks sleepy. Awwww so cute.
12. Oh lil kitty jammies! So precious! ❤️
13. The perfect kitty holder ????
14. He looks pretty happy! Just what he always wanted!
15. He has learned the power of levitation.
16. Two criminals resting after their heist
17. "I love my mom so much!"
18. Spooky bebby
Are you a cat owner? Are you happy when having them in your life? Please let us know your thoughts in the comments below and don't forget to share photos of your cats with us to boost everyone's mood even more!